The City of Westminster occupies much of London central area and is located right west of the City of London. It has a LOT of things to see and do. Our favourites, here:
Houses of Parliament
Officially the Palace of Westminster, it is the meeting place of the Parliament of the United Kingdom. It is mostly recognized by the Elizabeth Tower, where the Big Ben is located. While many people call the tower "Big Ben", this is actually the name of the main bell inside the tower. It is possible to visit the Palace with audio guide by paying a fee of 18.50 Pounds. Tickets can be bought in advance here.
The Parliament is formed by the House of Lords and the House of Commons, and it is possible to see debates there. Check details here.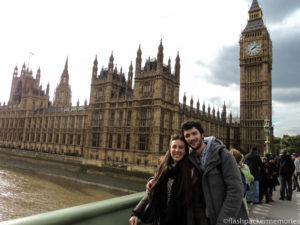 Westminster Abbey
This Gothic Anglican church is the traditional place of Coronation and Burial site for British monarchs, and it is currently not an abbey, but a church with the name of Collegiate Church of St. Peter at Westminster. Together with the Palace of Westminster and Saint Margaret´s church it forms one of the UKs UNESCO World Heritage Site. It was founded in 960, but the current shape with the towers was finished in the 18th Century.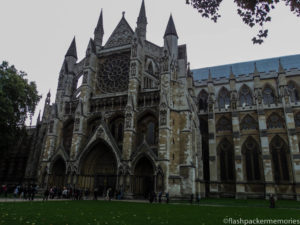 One of Britain´s most significant honours is to be buried in the grounds of Westminster Abbey. Sir Isaac Newton and Charles Darwin, within other national figures received this honour.
Historical funerals, such as the one of Princess Diana, took place here. Diana, however, is buried in her family's estate, on a private island.
Buckingham Palace
This Palace is the monarch's residence in London, as well as the administrative headquarters for the Crown. Building was originally known as Buckingham House, and was built by the Duke of Buckingham in 1703. Story tells that King George III was invited to spend the weekend, and liked it so much that he made an offer the Duke could not resist. It became the British Monarch´s residence with the accession of Queen Victoria in 1837.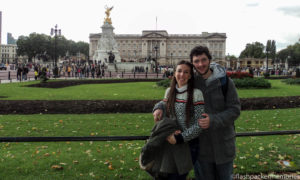 The walk towards the palace through "The Mall" is a lovely one, and in that walk do not miss to check out St. James Palace as well. When you reach Buckingham Palace, you will see the Victoria Memorial, and behind it is where the Traditional Change of Guards takes place. Currently, the Change of Guards happens only some days at 11am, and lasts approximately 45 minutes (get there early if you want to see something). Dates can be checked here. Nowadays it is more of a touristic show, with the band playing some famous songs. I remember them playing something from the Beatles my first time there.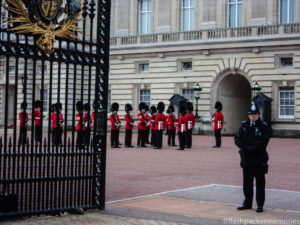 Part of the Palace can be visited, and for this tickets can be bought here.
10 Downing Street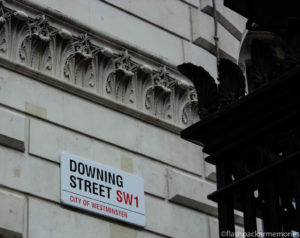 The residence and office of the UKs Prime Minister is colloquially known as Number 10.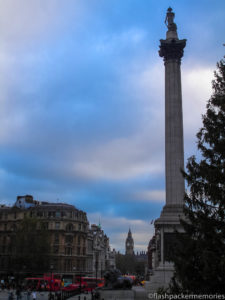 Meetings and decisions made in this residence have had huge impact on recent history, such as the coordination of military actions during WWI and WWII. Currently it is not possible to see the front of the building due to security measures, but it is possible to come by the corner of it when walking from the Houses of Parliament to Trafalgar Square.
Trafalgar Square
One of London´s Symbols, Trafalgar Square is a public square that commemorates the battle of Trafalgar, Spain, that took place in 1805. Spots not to miss there are Admiral Nelson statue, Lions Statue and St Martin in The Fields Church and the National Gallery. My favourite spot there is Admiral Nelson´s statue from the National Gallery Stairs, with the Houses of Parliament right behind, at the end of Whitehall/Parliament St.
Piccadilly Circus
An ideal place for people watching, this road junction was built in 1819 to connect Regent Street with Piccadilly, and then became one of Britain´s most famous spots. Devote some time here to grab a coffee and enjoy seeing the million tourists crossing everywhere from Shaftesbury Fountain, and ensure to go by night to see the world known signs.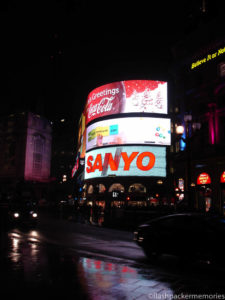 Shopping tip here, there is a SportsDirect huge store with usually great deals. Been there 3 times, always ended up buying something ;),
Regent Street and Savile Row
Full of flagship stores from world known brands, the street is a must visit for those looking to do some shopping. If not interested in Shopping, the Circular Section of the street leading to Piccadilly Circus is still worth a visit! If you are wishing to become a true Englishman ;), go to Savile Row (right south west parallel of Regent St, from Vigo to Conduit) where you will find plenty of bespoke traditional tailors. Also, if you are a Beatles fan, on number 3 Savile Row you will find the Apple office where the famous rooftop final live performance is located.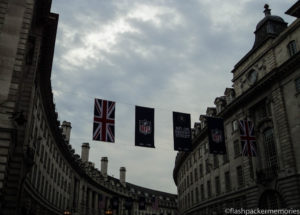 Soho and Carnaby Street
While currently Soho is used to define plenty of "cool" neighbourhoods in the world, this was the first one, with the name coming from the 17th century, being a former hunting cry. London´s Soho is a traditional entertainment district, with plenty of theatres, restaurants and stores. Within Soho, Carnaby Street is a pedestrian area full of independent fashion boutiques that is nice to walk around.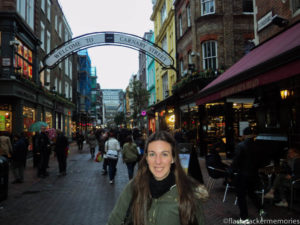 Oxford Circus and Oxford Street
Oxford Street is Europe´s busiest shopping street, besides shopping it has many buildings which facades are worth photographing such as the Oxford Circus Tube station and the Mark and Spencer store, formerly known as Pantheon, located on 173 Oxford Street.
Hyde Park
London´s most famous park is a must see. Lovely to take long walks, some landmarks include the Princes Diana Memorial Fountain, the Speakers Corner (the main place for demonstrations in London), and Hyde Park corner, with Wellingtons Arch as most identifiable spot.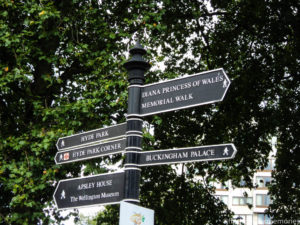 London Eye
World famous Ferris wheel named London Eye was the world's tallest when open in 2000, and has become a symbol of London. It is currently located on Southbank, but considering it is a short stroll from Westminster, I added it here so you can include in your itinerary at least to check it out.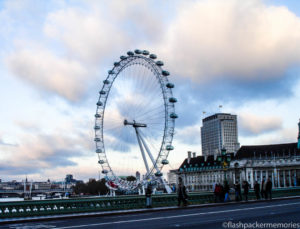 Covent Garden
Covent Garden is one of the districts within Westminster, and two main things to visit there are the Royal Opera House and the Covent Garden Market. First one is the house of The Royal Opera, The Royal Ballet and the Orchestra. Nice landmark building. The Market, formally a fruit-and-veggies market, is currently a highly visited touristic spot, with places to eat, and the most diverse stores. The area also has many pubs that are worth a visit.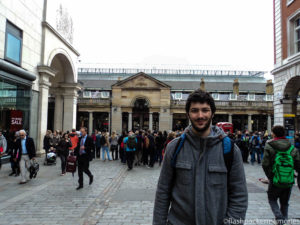 Abbey Road Studios
While still within the City of Westminster, it is kind of far away from the rest of the listed spots. Abbey Road Studios, famous after the Beatles album cover picture that was taken in the corner of the recording studio is now a day a must visit for music fans.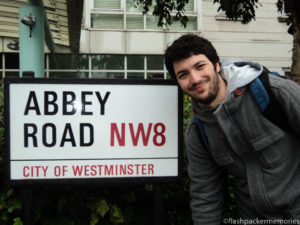 Typical picture crossing the road is not impossible to get, but beware of traffic! Closest tube station is St. Johns Wood.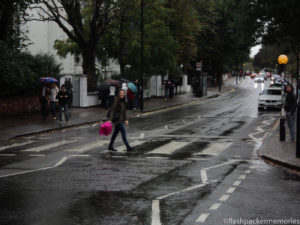 Visit our London Love post!