Visit Macao in one day – from Hong Kong
Macao is the less known of the two Chinese Special Administrative Regions –the other being Hong Kong-, and sits on the Western Side of the Pearl River estuary, right Southeast of Mainland China. A former Portuguese colony, this region is the most densely populated in the world, and was returned to China in 1999.
Currently Macao works in a similar way to Hong Kong, as it has its own government, legal and monetary system, butmilitary defence and foreign affairs are held by the People´s Republic of China.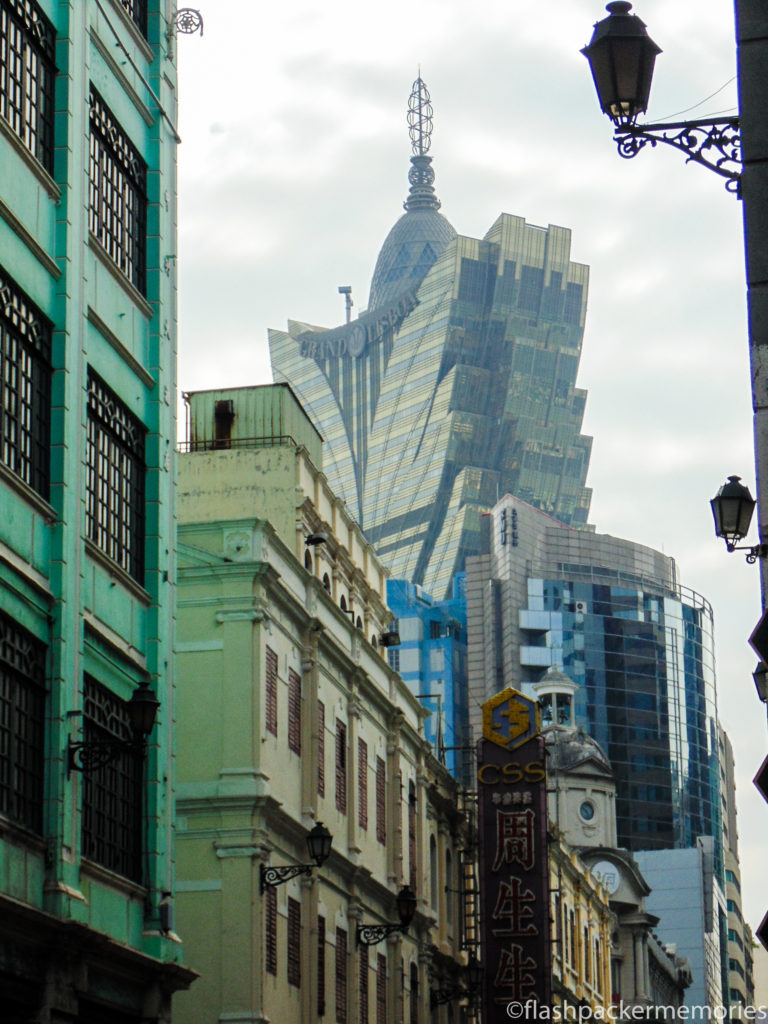 Getting to Macao, visa, language and currency
Getting to Macao is extremely easy from Hong Kong, as there are 155 trips per day, considering the different ports, and the trip takes about one hour. We took the one from Kowloon to Macau (Outer) with Turbojet for approximately 22 USD one way. Check in this link for fares and timetable. Tickets could be purchased a few minutes before getting on the boat. Consider that you have to go through Migration, so allow some time for that.
Some passports require on-arrival visa to enter Macao. Visa costs approximately 13 USD. In our case, one of us with Italian passport did not require visa, but the other with Argentinean had to pay the Visa fee.
While Portuguese can be seen in signs and names, people in Macao speak mainly Cantonese or English. I tried to use my very bad Portuguese a few times with no success, but easy moving around with English.
Macao´s currency is called Pataca, and is marked as MOP. However, Hong Kong dollars and credit cards are widely accepted, so don´t bother trying to change your currency to Patacas.
What to do and how to move around Macao.
Macao has two main areas to visit. One is the Old Historical area, full of Portuguese colonial buildings and very nice streets. To get here from the Ferry terminal, ask the friendly attendants in the help desk about which bus to take. Many buses take you in less than 30 minutes. Just ensure to take the one that goes the same way you are going. We incorrectly took the other way and ended up in the border with mainland China!
Not to miss in the Old Historical area are:
Largo do Senado: This Square was the meeting place for Chinese and Portuguese between 16th and 18th Centuries, and reminds visitors a lot of colonial squares in Brazil, mainly due to the Portuguese Pavement located there.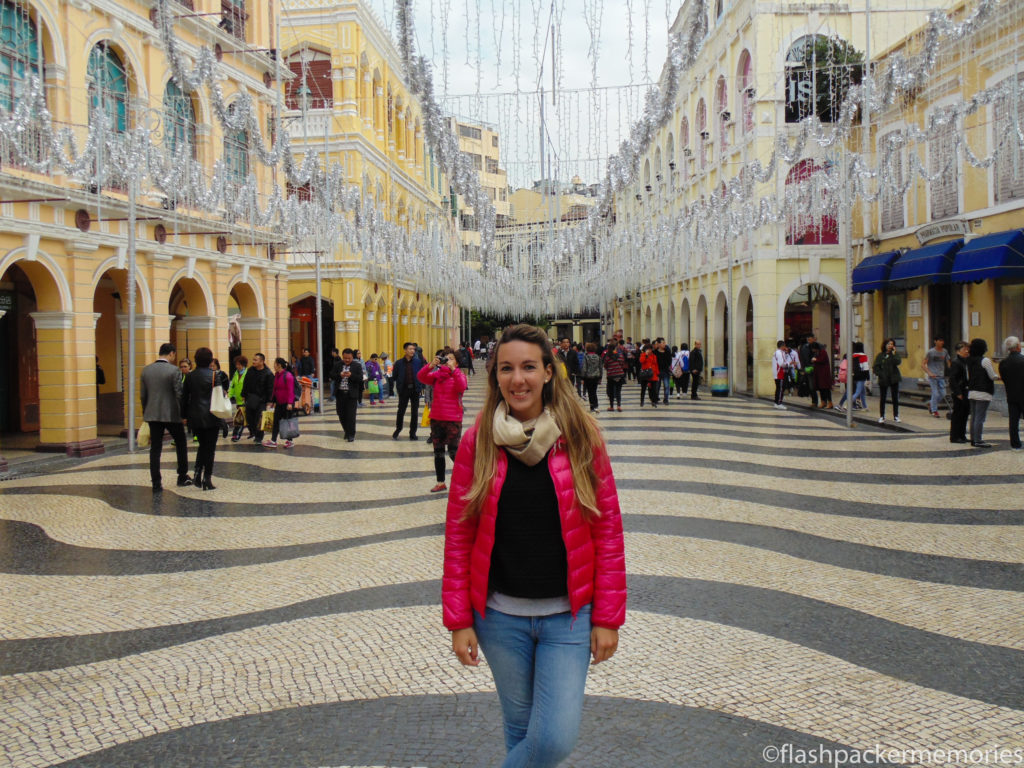 Ruins of St.Paul´s: This ruins belonged to a 17th Century complex that included a college and a church. Nowadays one of Macao´s best known landmarks, the ruins are located next to Monte Fort and the Museum of Macao.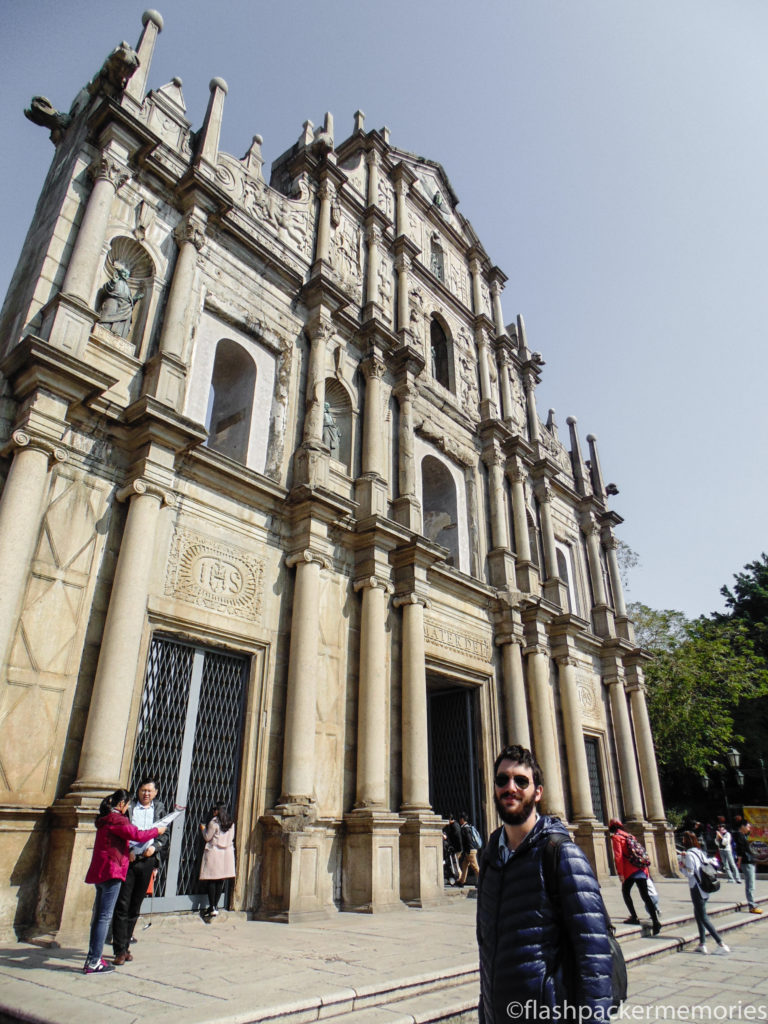 Monte Forte (Fortaleza do Monte): built between 1617 and 1626, it is located on Mount Hill, right at the east of St. Paul´s. It was constructed to protect the properties of the Jesuits in Macau from pirates. Later it was taken over by the Portuguese colonial governor and the relevant authorities for the defense of Macau. Currently, it holds the Museum of Macao. Best thing is the view, including the Grand Lisboa Hotel, with a very rare shape.
As you are there, take the opportunity to wander around a little bit, and feel the very rare mix between Portuguese colonies remissness and Chinese influence.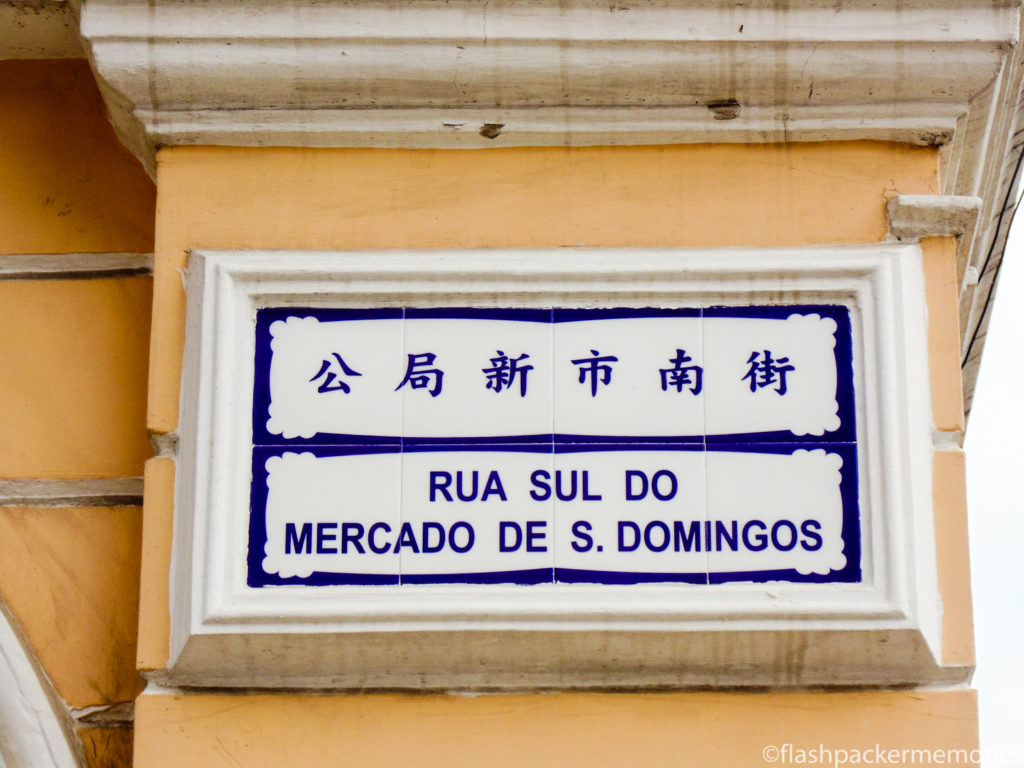 Cotai Strip
The other main area of Macao is the Cotai Strip. To get there, best way is go back to the Ferry terminal and take one of the Free Buses from the Casinos that will take you there. You don´t need to be staying or playing at their casinos.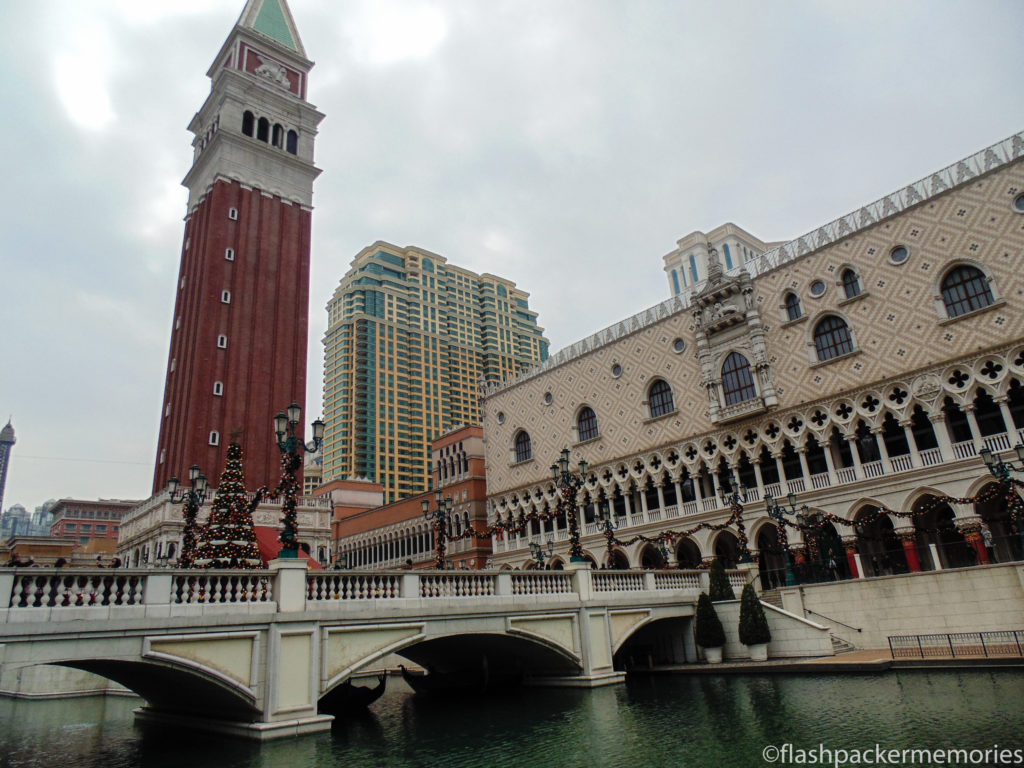 Many huge hotels and casinos are located at the Cotai Strip, where people can spend lots of money in gambling. This is what gave the city the name of the Asian Vegas. Also, they are a lot of places to eat, and the structures themselves are quite impressive. The ones that took our attention the most were the Parisian, with a replica of many of the French´s capital attractions, and the Venetian, with its own indoor gondolieri and a Piazza San Marco.
Macao´s Casino Area is very particular, a rare place that deserves at least a few hours walk, and if you are into gambling, some Patacas spent. Also, Wi-Fi is very good inside the hotels, so if you need connection, look there ;).
This is a quick summary of our recommended one day visit to Macao. Normally, you would end going back to Hong Kong. To do that, go back in the free hotel buses to the Ferry Terminal.
Did you know there was a former Portuguese colony in South East China? Have you been to Macao?  Tell us about it!