A Tour of Melbourne Street Art
When you think of Melbourne, one of the things that comes to mind is street art. And indeed, that'd be the right idea.
Melbourne is probably the capital of urban art of Australia, full of lanes covered in vibrant graffiti, alleyways with colourful lights and cool bars and pubs hidden in corners.
In almost any other city in the world, an alleyway would be a no-go: dark, smelly, you would think it's where the "bad guys" lurk. Not in Melbourne! If you want action, then it's all happening in these lanes.
We'll be honest, they can be a bit smelly (a lot actually), but don't let that put you off. They are full of wonders.
In this post we take you through some of the best lanes you should not miss if visiting.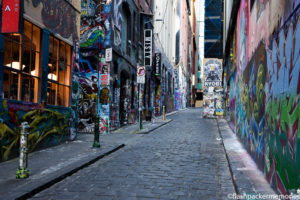 Hosier Lane
Ok, this is the most popular lane. If you google "Melbourne lanes", this is the first one that will come up. And no wonder why, it is awesome. Every inch of the walls is covered in graffiti, even the rubbish bins are painted.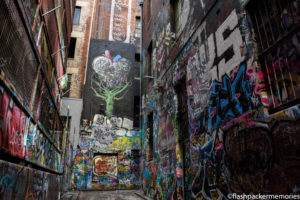 There's a section where people lay down flowers, thought we are not entirely sure for whom. We read online they first appeared under the Taylor Swift mural, which is now gone, but they are still there.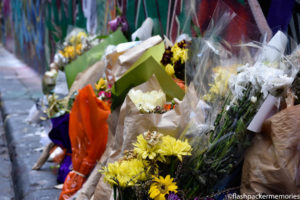 Location: off Flinders Lane between Swanston St and Russell St, in front of Federation Square.
ACDC Lane
This iconic alleyway was named after the famous Australian band and represents Melbourne's love for rock 'n' roll. The walls showcase art pieces related to the band, just like Bon Scott's image right at the entrance.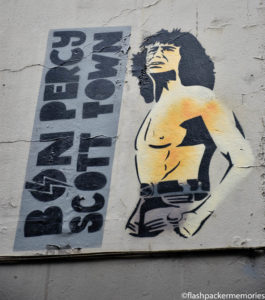 The lane also has the typical lighting symbol.
The lane is home to Cherry Bar, a late night street rock and roll bar with live bands and good music, which sounds logical given the lane where it is located.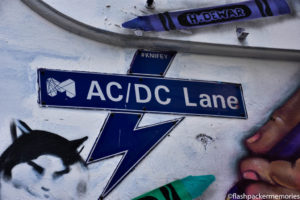 Location: off Flinders Lane between Russell St and Exhibition St.
Duckboard Place
This is kind of the continuation of the AC/DC Lane. If you continue walking and turn around the corner, you will find an amazing mural with flowers and a ribbon that reads Melbourne.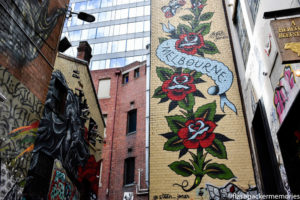 This lane also houses some bars and restaurants.
Other pieces of art can be found, but these change frequently. The last ones we saw were a giant pig, a crying boy, an owl, among others.
There are some sneakers hanging from cables, which gives the lane a scruffy kind of look.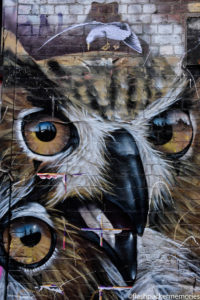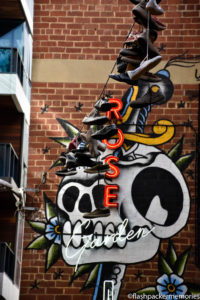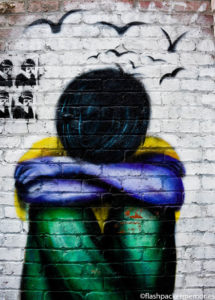 Always make sure to look back and look up because you might find mega art pieces.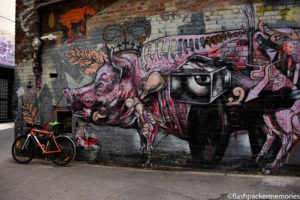 Location: around the corner from ACDC Lane, off Flinders Street
Tattersalls Lane
This is clearly not as popular as the ones above, but it's still worth the visit.
At first it looks like a normal lane, with some graffiti. If you've been in Melbourne long enough, this would look normal to you!
But it's halfway down the lane that you actually find a sub-alley with a huge mural of a woman's face and a bike hanging from the wall. The beer tanks actually made it more picturesque.
Location: Off Lonsdale Street between Swanston St and Russell St
Union Lane
This lane is not one of the most popular, but we still think it's worth a visit. Just a straight lane that goes from Bourke Street Mall to Little Collins Street.
The same as all the other lanes, it is covered in street art.
Location: Off Bourke Street between Elizabeth St and Swanston St
Meyers Place
We were in this lane by chance only, as we thought we'd just explore lanes that looked interesting without actually following a straight route.
And good we did! This was a nice lane, with a huge piece in one of the walls.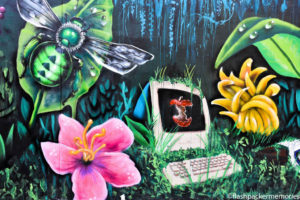 This lane also houses an Argentinian restaurant called San Telmo.
Really enjoyed this one.
Location: Off Bourke St between Exhibition St and Spring St
Postal Lane
Through a little door right next to the GPO Building which now houses H&M, there's a small alleyway with bars and cafes. Great place to have a drink.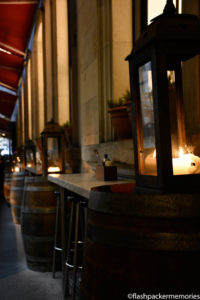 Location: Off Bourke Street Mall between Elizabeth St and Swanston St, right next to GPO.
Sniders Lane
Completely off the beaten track, if no one tells you about this lane, you would never go. This is a dead end alleyway inside Drewery Lane. While the main alley has some good street art, the prize goes to the Kim Kardashian and Em Ratajkowki "Liberated" Selfie, next to the Sister Bella bar, which in addition is very good.
Location: Drewery Lane can be found off Londsdale Street, between Swanston and Elizabeth.
Southbank
Ok, this modern area full of restaurants across the Yarra River is not really an alleyway. But we still found some very good art pieces, like the "Melburn" sign and Audrey Hepburn's portrait.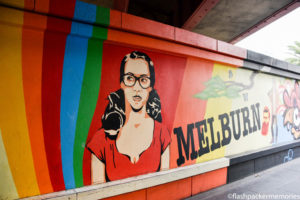 Location: Yarra Promenade and Kings Bridge, Southbank.
Brighton
This isn't an alley either, it's just a nice neighbourhood. We only went there to check out the Beach Boxes, but walking to the train station we found some good murals.
They are a bit tidier than the ones in the city, as they seem to be just one piece rather than hundreds of graffiti put together. But they are still quite nice.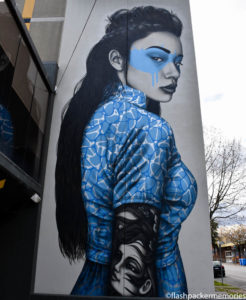 Location: close to the Middle Brighton Train Station
Fitzroy
Fitzroy is the hipster neighbourhood of Melbourne, full of cool vegan restaurants, cafes and bars, plus it features very good street art.
While strolling on Brunswick Street, checking out all the food venues, make sure to look at the transversal streets to find awesome art pieces.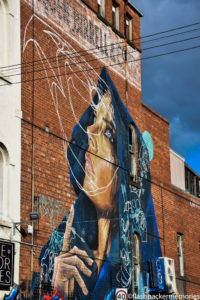 Our favourites in the area are the Fitz Roy black and white collage and the Seinfield's George Constanza portrait. Both can be found on lanes off Johnston Street.
Fitzroy collage: corner of Johnston and Young Streets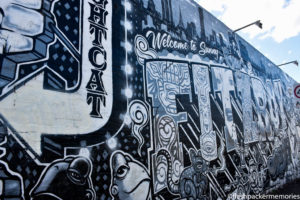 George Constanza: George's Bar, a lane off Johnston Street, 20 metres from Brunswick Street, next to a hooded lady face.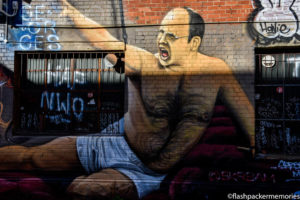 These are some of the urban art that we were able to see during our short visit, but we are sure there is so much more to check out! Do you know any other murals? Share them with us!