Madrid in two days
Madrid is one of those cities where it is really easy to feel at home. I guess that, for those of us that were born speaking Spanish it has to do with the language, but it is also related to that charm that makes each corner seem like a movie scene, and each bar with ham legs and schooners irresistible. Finally, it is a city full of Museums. This does not mean that if you are not a museum fan you will not enjoy Madrid, but I think it is worth to visit at least one Museum. Madrid was the first city in Madrid I visited, and is one of those I always want to go back to.
Madrid is one of the most common hubs to Europe, especially if coming from South America. Check our post about How to prepare a trip: Our Way!
This post will be a really simplified 2 days walk around Madrid. You´ll probably realice that you want to see much more, as Madrid is a place to be enjoyed with enough time to take a seat and see the world go by in Plaza Mayor, Puerta del Sol or the Retiro Park.
Day 1
– as an economist, I will be using some assumptions for this post:
Let´s assume you are staying at "Barrio de Letras" neighborhood (the area where many Spanish authors used to reside), and it is close to Puerta del Sol. Y always recommend finding accommodation close to stations Tirso de Molina and Antón Martin.
As you arrive to Barajas airport, you can have to take your luggage and get on the metro, line 8. After a few changes to other lines, you will be easily arriving to the stations mentioned above. Leave the luggage at your selected accommodation and start with adventure number one for Madrid: getting lost in those tiny streets! While you read the following paragraphs, please consider that in Madrid, any 100 meters walk can be several minutes looking at different buildings and taking no less than 50 pictures.
Begin from Puerta del Sol, Kilometer 0 for all Spanish roads. After seeing the Palacio de Correo (Post office palace), and the statue of the Bear and Arubuts (Symbol of Madrid), start walking west on Mayor Street. A few meters after leaving Puerta del Sol, turn left on Esparteros Street, and right there take Postas street, that will take you to Zaragoza street, from where you will see Plaza Mayor (Mayor Square). Madrid´s Plaza Mayor is somehow the model for all central squares in Latin America. Nice to walk, take a few pictures, and, if you are a little bit hungry, taste some Bocadillos (sandwiches) at a restaurant called Museo del Jamon ("Ham Museum"). This restaurant has stores all over Madrid, but Plaza Mayor´s is one of the nicest. Please, do not forget to try Bocadillo de Calamares (Squid Sandwich) and Bocadillo de Tortilla (Potato and egg pie sandwich). Those are unforgettable.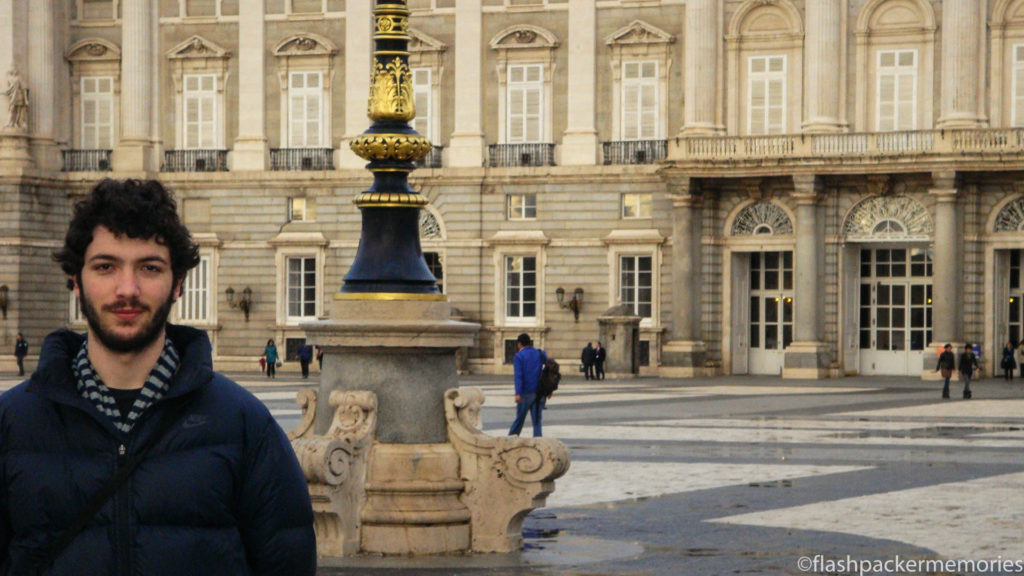 After visiting Plaza Mayor, you can keep walking west on Mayor Street, or, much better, take any of the small streets towards west. All of them are so charming! Eventually, you will get to Bailén Street, from where you can see Almudena Cathedral, Armería Square, Royal Palace of Madrid and Sabatini Gardens. Tour inside the Royal Palace is interesting, however not memorable.  If you are a fan of the royal families, you will enjoy a very nice exhibition of costumes and other personal items. Next to the palace and within several buildings you will find the already mentioned Almudena Cathedral, that is worth a visit. Finally, my favourite in that area, walk the Sabatini gardens, included the maze.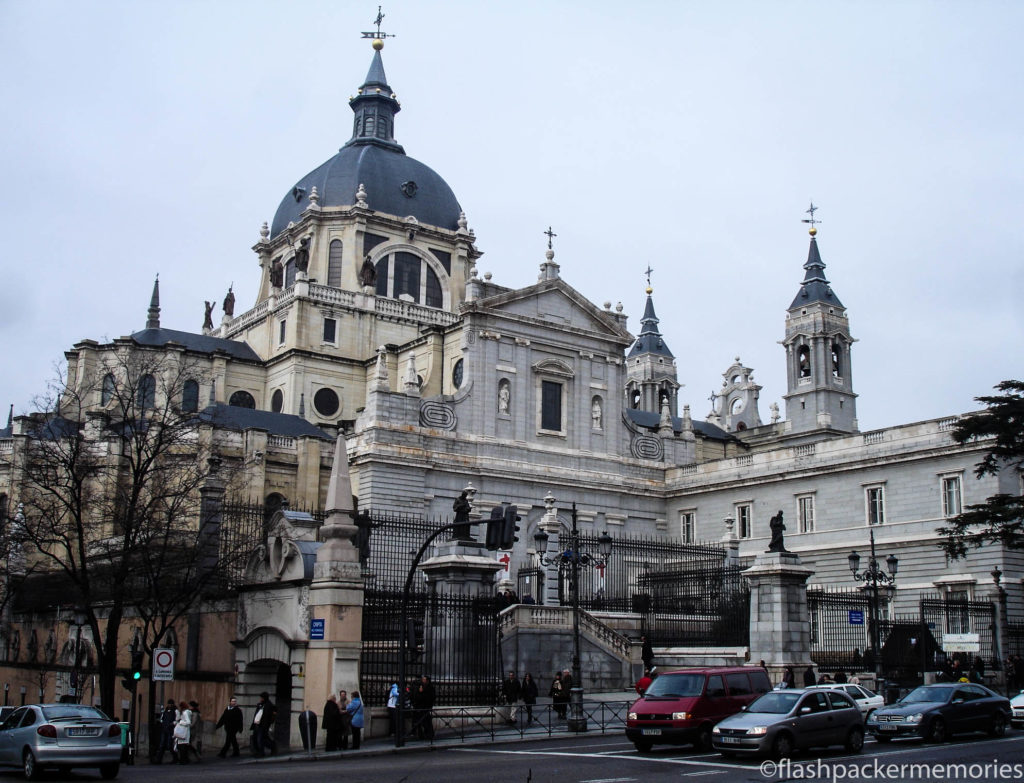 Once you find your way out of the Maze, take Bailén street south, and after walking 25 minutes, you will find Puerta de Toledo (Toledo´s Gate), one of the City´s gates. After that, you can go to one of Madrid museums. Most important are Reina Sofia (Queen Sofia) and Del Prado Museum. As a tip, I suggest Reina Sofia, which is free between 19 and 21 daily, so, if your aim is to see exclusively the most important pieces of art, take advantage of the free entrance! (Check online for Sunday´s timetable and special exhibits. If before getting into the museum you want to check something in that area, Old Atocha Estation vestibule is very nice. It was built in 1892 and now has a tropical winter garden. Next, as said, go to Reina Sofia Museum. Most important and impressive piece of art there is Picasso´s Guernica. One of my favourites, especially considering what it represents for recent mankind history. Dinner is up to you. Madrid is so full of amazing dinning places!
Day 2
– Today, the journey begins at Santa Ana Square, just south of Puerta del Sol. There Spanish Theatre can be seen, as well as monuments to famous writers Garcia Lorca and Calderón de la Barca. Walking east from there onto Del Prado Street Plaza de las Cortes street, you will reach Neptune´s fountain, famous among other things for being the spot where Atlético de Madrid football team celebrates their victories. South West from there you will see Del Prado Museum. Particularly famous for the works of European Painters from centuries  XVI al XIX, is one of world's top museums. I am not a huge fan of this type of art, but works such as  Las Meninas, from Velázquez, are worth a visit. Especially between 18 and 20, when the entrance is free (check online for Sunday timetables and special exhibitions). Yes, if you prefer to come back later instead of now, it is possible!
Less than two hundred meters behind the museum one of Madrid´s must-see is located, del Retiro Park. Within the infinite paths, you can´t miss to see Crystal Palace, monument to Alfonso XII and the lake next to it, and the statue of the Fallen Angel. If you have many days in Madrid, I recommend taking some time to see the world go by from the benches in this park.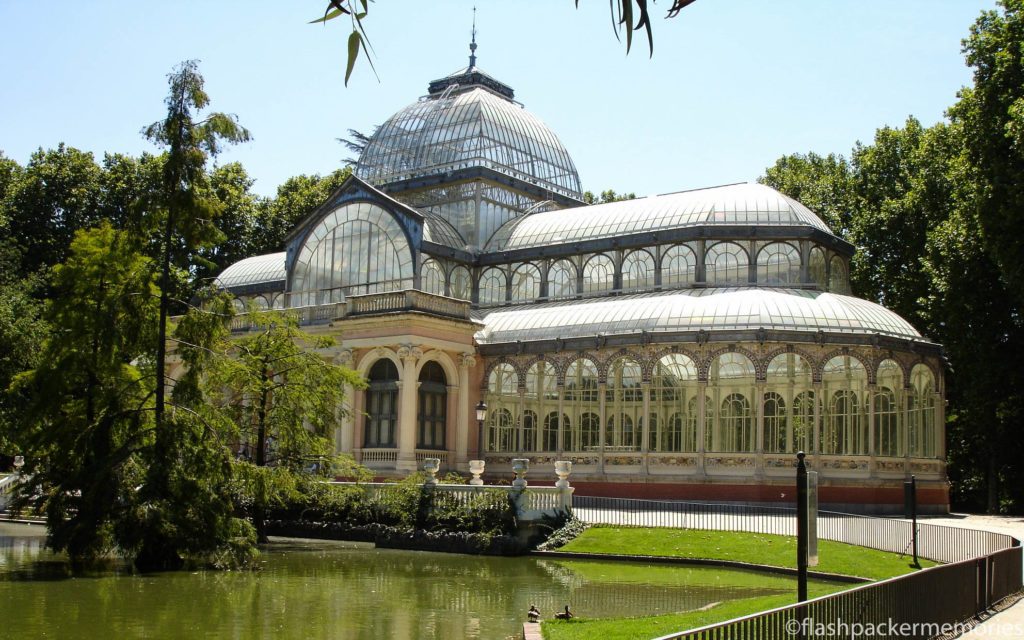 Leave the park from the Northwest, and you will find the famous Alcalá Gate. Right after esen it, you can take Alcalá street to the opposite side of the park, and less than two minutes late you will find Cibeles fountain, symbol of the city, place of Celebration for Real Madrid, and surrounded by picturesque buildings such as Communications Palace (now the Town Hall). Keep walking onto Alcalá street, and a few minutes later you will come across Metropolis building, that is the origin of Madrid´s most famous avenue, Gran Via (literal translation – Broad Way). There you will see international retail stores, cinemas transformed into musical theaters and some bookshops, and, especially many, many colorful lights.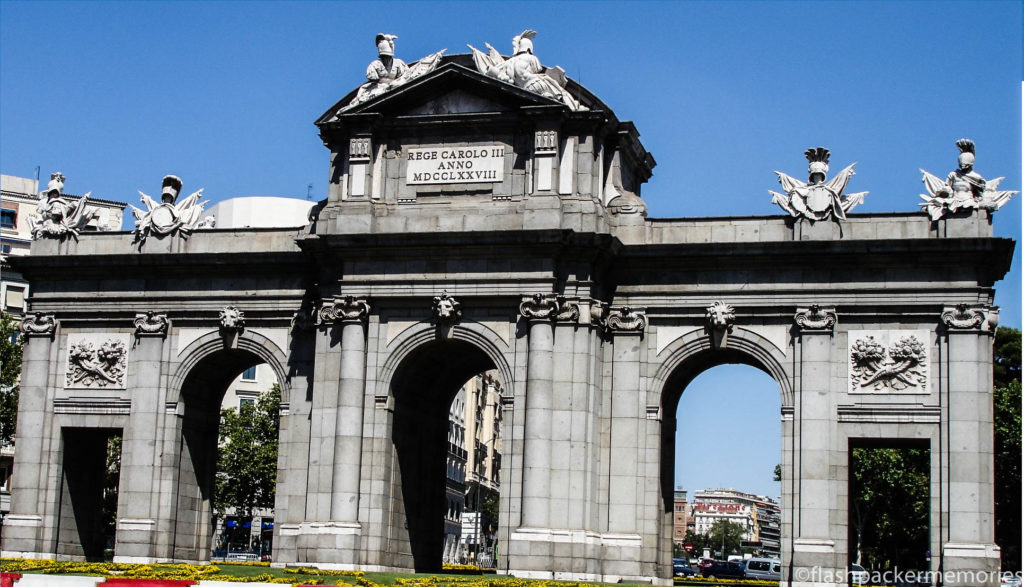 Gran Via is approximately 1.3 Km long, and finishes at Plaza de España (Spain square). Once you reach the squeare, and probably after having lunch, you can take Metro (line 10) towards Santiago Bernabeu, where you will get off at Paseo de la Castellana (Castellana Avenue). This road is other of the big avenues of Madrid, where you can see iconic buildings such as Puerta de Europa towers, and Santiago Bernabeu Stadium, Real Madrid´s house. As a football fan, I recommend the tour in the stadium. It takes approximately  1.30 hours, and includes visiting the dressing room, sitting on the benches, a panoramic view of the stadium, museum visit and others. It is true, not cheap (18 Euros), but if you are real football fans, you can´t miss it. Ensure to check online for details, especially because the tour might be reduced or cancelled on match days.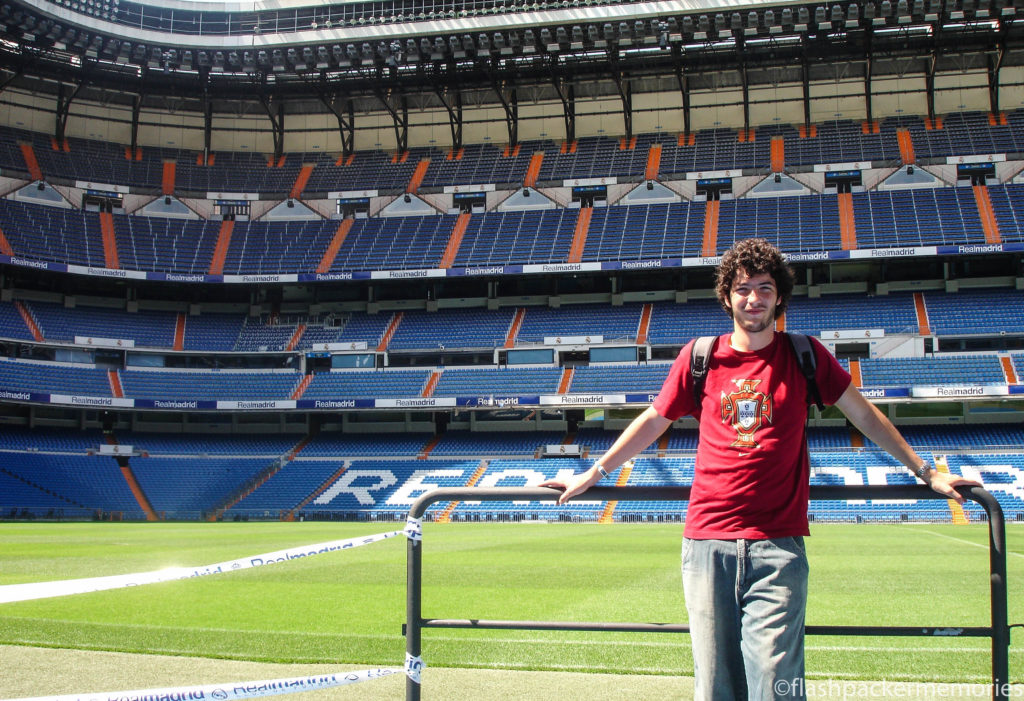 With this visit the Madrid in two days plan is over. True, there will be a lot more to see in futue visits, or with more days, but you´ll be taking a great first impression. If you have a few more hours, I recommend walking longer the Puerta del Sol area. More days? Visit Salamanca, El Escorial or Toledo.