The capital of England and the United Kingdom is one of the most visited cities in the world. And there are reasons for that. Being objective, it has so much to see and do, and so much Western and Eastern world contemporary history has happened through London, that it is hard to imagine the planet without it. Being subjective, London is one of my favourite cities in the world. It was one when I first visited in 2010, and after three visits and other many cities discovered, it still makes it to the top 3.
I've already mentioned why I love British culture, and also that Britain is much more than London. I will review the rest of it in different posts in the future, but England´s capital is one of the most multicultural and cosmopolitan cities in the world, so its personality (yes, cities have personalities) goes far beyond the country´s.
Getting to London is quite easy. Despite being on an island, it is extremely well connected. Six airports, national and international trains, and a bus network give a variety of chances to get there. Moving around London is even easier! London´s underground network is one of the biggest in the world, and it goes almost everywhere; you can also take those lovely double-decker buses! See – getting to and around London
While there are enough things to entertain a traveller for years in London, I have come to a list of places that can be seen in 3-4 days and give a pretty decent picture of what this capital is.  Depending on your interests, you might prefer to devote more time to museums, sport venues, churches, pubs or people watching. That´s up to you my friends!
I have separated the places into areas, so it is easier to organize your journey.
The City of London is the historic centre, where the roman´s settled in the 1st Century AD, and is currently the central business district. It is widely referred to as "the City", capitalizing City to differentiate it from London as a Metropolis, and is one of the World´s biggest financial hubs. Some of the most important places to see there are the St. Pauls Cathedral, the Tower of London and the Tower Bridge. You can read about them here.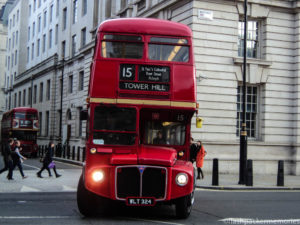 The City of Westminster occupies much of London central area and is located right west of the City of London. It contains many of England most iconic buildings, such as the Westminster Abbey, the Houses of Parliament and the Buckingham Palace, as well as great parks like Hyde Park and St. James Park. What is more, Piccadilly Circus and the Soho are located there. That´s why I listed all of those in a different post here.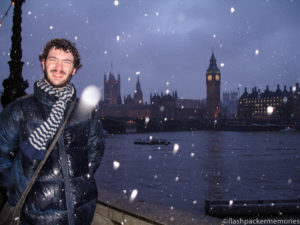 Camden Town
A former industrial area, Camden is currently full of streets markets and music venues, mainly associated with alternative culture. A very nice area for walking and people watching has some spots for food at the end close to the "Camden Lock" sign that are good to try.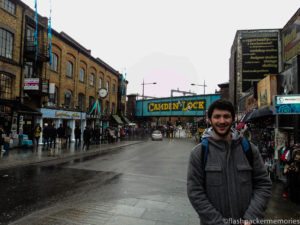 Notting Hill
This lovely area became world famous after the movie with the same name released in the 90s. Formerly related with artists and alternative culture, it is now a major touristic spot. Best things to see there is the market on Portobello Road, fully operational on Saturdays. Great place to look for antiques and signs.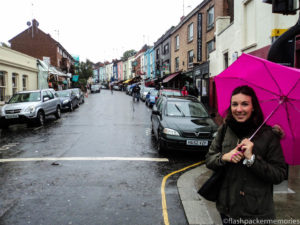 The Blue door, famed in the movie, no longer exists, as it was auctioned for charity, but the new door of the place is painted blue again. It is located on 280 Westbourne Park Road, next to a Starbucks.
The South of Hyde Park and Kensington Gardens
Harrods
Located within Knigthsbridge, this traditional luxury department store sells a huge variety of things, but must see there are the Food hall, with incredible presented fresh food, as well as the memorial for Princess Diana and Dodi Fayed, her partner who died in the same accident and was son of the at the time owner of the store.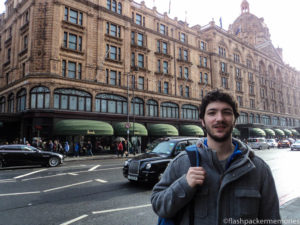 Royal Albert Hall
This Concert Hall is one of Europe´s most important art spaces, it is maintained only on Charity and is a classic landmark of London. Do not miss the view from Prince Consort Road.
While in the area, take the opportunity to walk and see some of the world´s most expensive and impressive houses in Belgravia, as well as great museums such as The Science Museum, the Victoria and Albert Museum and the Natural History Museum. Remember museums in London are 100% free! 🙂
Russell Square and the British Museum
This area is amazing to see typical British houses (oh I love them!), as well as to grab a beer in the multiple pubs. One of my favourites is Friend at Hand, on Herbrand St. Amazing alley-style English pub, with great Fish and Chips ;).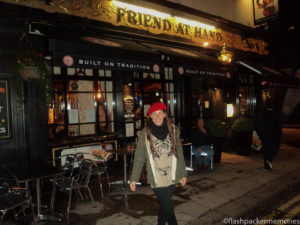 The most important thing in the area, however, is the British Museum. One of the world´s most visited (and my favourite) has a collection of over 8,000 objects that show history of humanity. Particularly Egyptian and Greek items there are absolutely amazing. Not to miss objects are the Rosetta stone (stone found in Egypt in 1799 that helped to translate between Egyptian hieroglyphs, Greek and demotic script), and the statue of Ramesses II.
The entrance door, coming into the Great Court where the former Reading room is located, is also spectacular. This museum is as well free. Even if you are not the museum type, I strongly recommend visiting the British. Consider that, besides being free, it also has late openings on Fridays (until 20.30), so it is a good option to leave it until it is dark outside and do your visit at night.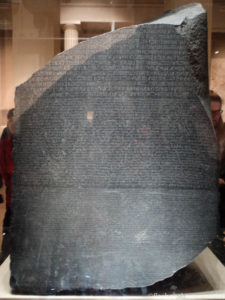 This neighbourhood is also our favourite for accomodation. See details here.
Kings Cross – St Pancras Station
The Complex is formed by Kings Cross (where mainly local trains from the UK arrive) and St Pancras, where the international service from Belgium and France arrives, as well as some other local services. Nicest things to see are the Victorian Building for St.Pancras, and, if you are a Harry Potter fan, the Platform 9¾ is there as well.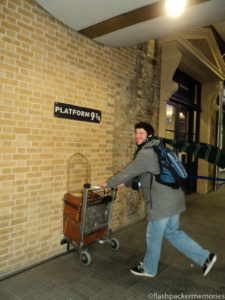 Canary Wharf
This business district located East of the City, is the second main financial centre of the UK (with the Traditional City of London), and contains many of Europe´s tallest buildings, including UKs number 2, One Canada Square. Former docks, it has been renovated in the past few years to become a very modern area home to the world or European headquarters of numerous major banks, professional services firms, and media organisations.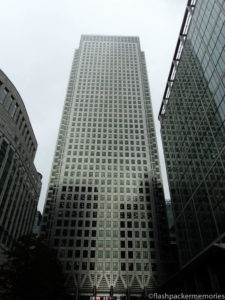 Greenwich
This London district is world known as it gives name to Meridian 0° – The Greenwich Meridian. A Royal Observatory, a lovely park and a nice "small town" vibe can be appreciated here. Do not forget to take the picture of the Line that divides the world in East and West. Guess what? Many of the Western traditional countries such as France, Italy, Switzerland and Germany are actually located east! It can be reached via DLR, and is recommended to stop before in Canary Wharf, to have a view of this modern area.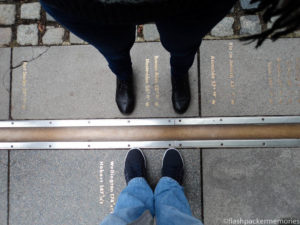 London has a lot (really, a lot) of things to see besides the ones on this list, but if you make to see all of this within your first visit, you can consider it to be a great start.
Have you been to London? Are you planning to go? I am sure you will love it as much as we do! Ask questions and tell us about your experience 🙂