Hoi An is one of the must-visit places any traveller that goes to Vietnam has in the plan. And we have to admit it, there are reasons for this. The Ancient town (a.k.a. as old town) is a unique example of a South East Asian trading Port from the 16th Century, with incredibly well preserved buildings showing influence of the most diverse cultures. Also, the beach is said to be beautiful (we can´t confirm, weather was terrible when we were there). Just a short stroll from the city you can see local farmers working in an authentic environment.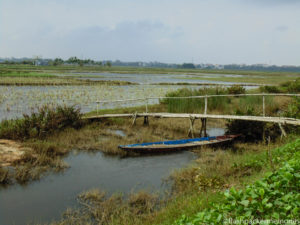 Best way to get to Hoi An is taking the train to Da Nang, and asking someone from your selected accommodation to pick you up there. It is also possible to book minibuses online, or even get a taxi there. Just check online!
While we were preparing our visit to Hoi An, we saw a sign announcing that it was listed by a US publication in 2012 as one of the Top 10 attractive cities in Asia. Having visited over 10 cities in Asia, I am ashamed to say it is a false statement. Hoi An is really nice, but considering it a Top 10 is way too much (No offence to my Hoi An friends, but be objective).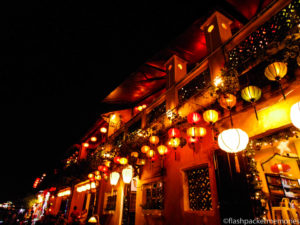 This being said, and totally recommending a visit to Hoi An if you are planning a trip trough Vietnam, this is our suggested itinerary for a day in Hoi An.
Start by visiting the Rice Paddy Fields. They are located just north of the city, on the way to the beach. Best way to get there is by bike. Most of the home stays in Hoi An will lend you bikes.
There, you can have a nice look of how local people work the ground, and you may even spot a water buffalo!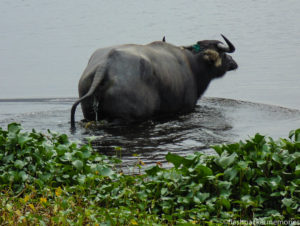 From the paddy fields, continue on your bike towards the beach. You can enjoy sand and nice waters in very comfortable deck chairs. Normally, restaurants in front of the beach will allow you to use them for free, provided you eat or drink something at their place. One small detail, someone will probably charge you for storing the bike. It is less than 50 cents, so no big deal, but you should know it.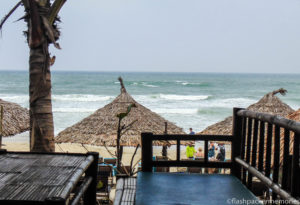 After enjoying lunch at the beach, head back to the city. Even though it is possible to go all the way to the old town with the bike, we preferred to leave it at the home stay (ours was half way), so we could walk freely around. As mentioned before, Hoi An´s Old Town is a very well preserved example of South East Asia´s old trading ports.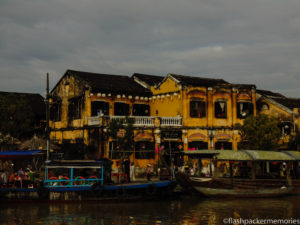 To get in there, they might charge you at any entrance. According to Hoi An tourism, every visitor has to pay only one time for visiting the ancient town. For visitors staying long time in Hoi An, what they should do is keep the tickets and show them to the ticket controller whenever they would like to get into the town. Ticket is cheap enough (approximately 5 USD), and allows you to visit up to 5 places within the Ancient Town. One of them definitely will be the Japanese Bridge! Do not miss it.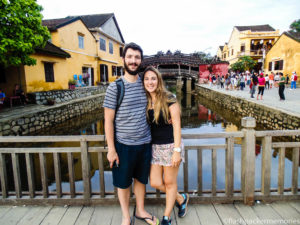 We can recommend some others, such as Fukian Assembly Hall, but definitely think the best is to walk the city and just visit the ones that seem the most interesting to you.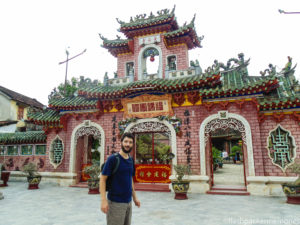 Enjoy the walk along and across the river, it is one of Hoi An's nicest things. You will probably be reached by some locals trying to let you take a picture with their nice hats. Keep in mind they will expect a tip for that.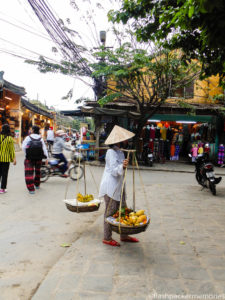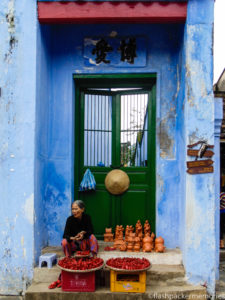 It is definitely worth staying in the Ancient Town until nightfall. You can have dinner and a drink in one of the many restaurants and bars that serve both Vietnamese and Western food. A particularly enjoyable sight at night is the floating candles: locals sell small candles to tourists for 1 USD. After one wish, the candles are released on the Thu Bon River lighting up the dark waters with colourful sparks.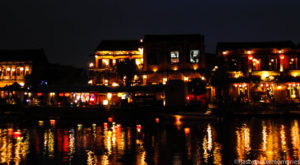 Another beautiful place to see after dark is the lantern market. Just across the river, on the main street, find the night market which glimmers with vibrant colours from the lantern shops.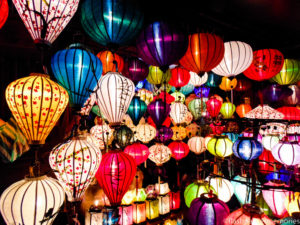 Enjoy Hoi An, walk it and experience the difference with Big Cities such as Hanoi and Saigon.