We are pleased to be releasing this space we have named Flashpacker Memories. We have been travelling for a while now (alone, with family and together – details here), and after taking advantage of lots of other bloggers' experiences when planning our trips, we decided it was about time we started sharing our own experiences in America, Europe, Asia and Oceania (and maybe Africa in the future, who knows?)
Our blog's name refers to a word that has been trending in the past few years regarding how some backpackers started to enjoy a little bit of comfort without losing the pleasure of the small packing and the charm of easily moving around. We have come to a definition of a flashpacker that can be seen here, however it is important to state that while we choose this style of traveling now, we have been both budget travelers and occasionally business travelers, so we will share a little bit of those as well.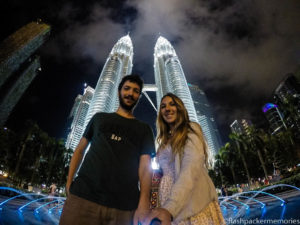 The plan then is to share our memories, experiences, tips, and also to let you share yours with us!
Note most of the posts will be in English and Spanish. You will see there a link for translation.
Welcome to Flashpacker Memories! Glad you are here.
Do not forget to comment about your experiences, ask questions, like us on Facebook and follow us on Instagram and Twitter!