China is huge. We all know that. But what does that mean? It means that there is so many people you can never feel alone? That it is so big everything is far away? That everything is impressive? That there are many dialects we do not understand? ¡Yes, yes, many Yes!
Our journey through China lasted 19 days, with our backpacks and taking no planes. This allowed us to confirm many ideas we had about the country, but mostly allowed us to discover many more we did not know about. And yes, we want to go back!
First impact in China is the people. There is no way to avoid noticing that there are tons of Chinese, that they travel a lot across their country, and that us, the western people, look really weird to them. During our first days there, we felt famous as they requested to take pictures with us!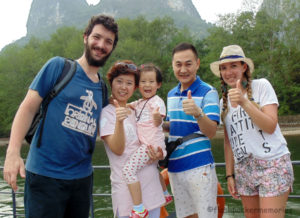 Other big things, of course, are the places. Cities are incredible. Beijing is undoubtedly number one as the city that shocked us the most in Asia. Great wall is one of the places mostly amazed us to know, Shanghai is the future, and cities inside China are a planet themselves.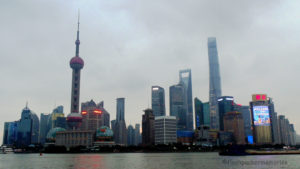 As per the language, even though it is true that just a few people speak something similar to English, this is not a clamp to move around without a translator. Buses can be identified by numbers, undergrounds, trains and streets usually have their names in English, and, with so many people, someone who can give a hand with directions can be found!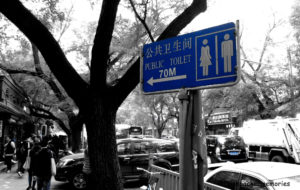 Regarding food, it is true that if something walks, can be eaten, so you have to be careful on what you ask for, especially if you prefer to avoid eating an animal that could also be a pet. But it is cheap and easy to get good food. Many menus show pictures, and, if needed there is always steamed rice, and, like it or not, Fast Food chains as McDonalds or KFC.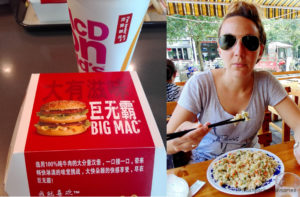 Finally, and as a consequence of people, food and cities, in China there is a unique smell, impossible to compare and to confuse, that can only be know by going into…China.
Find here posts of our experiences in the Asian giant!
Basics for China
Visa: Required for most passports
Currency: Yuan Renminbi (aprox 6.8 per USD – July 2017)
Credit Cards: Only Major stores like McDonalds, but can take cash out of ATMs easily. Carry Cash.
Exchanging Money: Big banks like Bank of China and Exchange offices in touristic areas
Driving: On the right side of the street, but really crazy traffic (not recommended)
Language: Hard to find English speakers, but with street signs, hand signals and patience it is easy to move around
Travel: Trains and Flights between all major cities. Buses to small towns.
Sim card: Need a local friend to buy one.