Chiang Mai is often left out of South East Asia trips. People go to Thailand to party in Bangkok and relax in paradisiac beaches, but we believe there is a whole lot more to explore.
If you're looking for amazing temples, natural settings and elephants, then Chiang Mai must be included in your list.
Getting There
Chiang Mai is located in the north of Thailand, close to the border with Myanmar and Laos.
From Bangkok you can fly, take a bus or take the train. We used both flight and train and absolutely recommend the latter. It is easy, fast and comfortable. You do need to get your tickets in advance if you want to travel in an overnight sleeper – this will save you a hotel night and a day of sightseeing.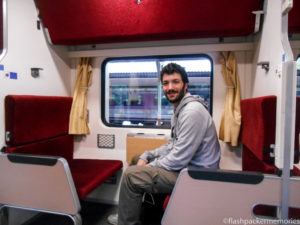 A train ticket on a sleeper will cost you around USD $40.-. You can check prices and availability in https://12go.asia/en. This website will also show bus tickets.
Flying is always an option, and you can get cheap tickets in low cost airlines, but then you have to get to or out of Bangkok airport which is far from the touristic area and not well connected, so a taxi is needed to commute. Take this into consideration when making a decision.
The airport in Chiang Mai is close to the touristic area, so that wouldn't be an issue.
You can also fly from other countries in the region or even get there by bus from Laos and Myanmar.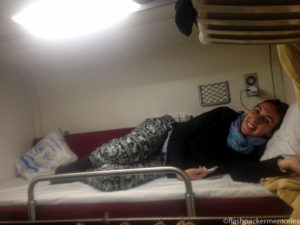 Where to Stay
This is an easy question. Undoubtedly you need to stay within the walls of the old town. We stayed at a cosy little hostel called Dozy House, which was just a couple of blocks away from the West Gate and within walking distance from restaurants, bars and the main temples.
Getting Around
If you are staying in the old town, then the best way to get around is by foot. If you need to get outside the old town, then the mode of transport is the "songthaew", a red pick-up truck with seats in the rear area that will take you around. You just flag one and hope they stop – sometimes they don't feel like stopping or they are completing a journey. You talk to the driver first, tell him/her where you want to go, and they would either accept or refuse to take you there. If they accept, they'll tell you the price and you'll then decide if you want to pay or not.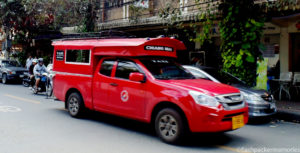 We recommend asking your hostel staff for general prices based on distances so that you have an idea beforehand. Prices are pretty standard and, to be honest, it is not worth bargaining because the driver might be put off and refuse to take you, which doesn't go well with your plan.
Once price is agreed, you just hop on the back of the truck. Other people may already be seating there, and the truck might make other stops on the way to let people on and off.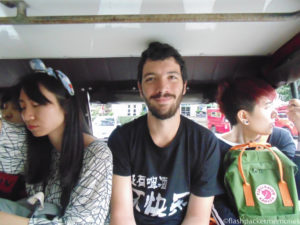 How Many Days
You might read in some other blogs that you need a lot of time to see Chiang Mai and its surroundings, but it really depends on what you are interested in seeing.
We spent a total of 4 days in the North of Thailand, between Chiang Mai and Chiang Rai, and we did everything we wanted to.
What to See
So why go to Chiang Mai? What is there to see? The main thing you'll see is temples, and yes, you might already be templed out after your time in Bangkok, but the temples here are really beautiful and completely different from the ones in Bangkok. We spent the first day visiting all the temples in the area. If you're interested in temples, then read this post about our one-day temple self-tour in Chiang Mai.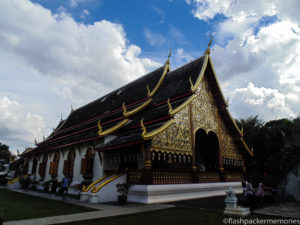 The other reason to visit Chiang Mai is to see elephants. You have many options here, from elephant training, to riding, to sanctuaries. We spent the second day in an elephant sanctuary, which you can read all about here.
We used the third day to get to Chiang Rai, spent the night there, and then came back to Chiang Mai the next day to take the train back to Bangkok.
There is more to see in the area. We've read in some other posts about the "Golden Triangle", which is the border between Myanmar, Laos and Thailand. We decided against this, as you have to do it as a day tour and we read that you spent most of the time on a bus and the sights are not as great. Still, if you have more days it might be worth doing it!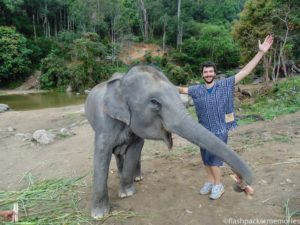 Chiang Mai is a beautiful city and totally worth visiting. Have you been to Chiang Mai? Are you planning to go? Share your experience with us!